Mytek Brooklyn Bridge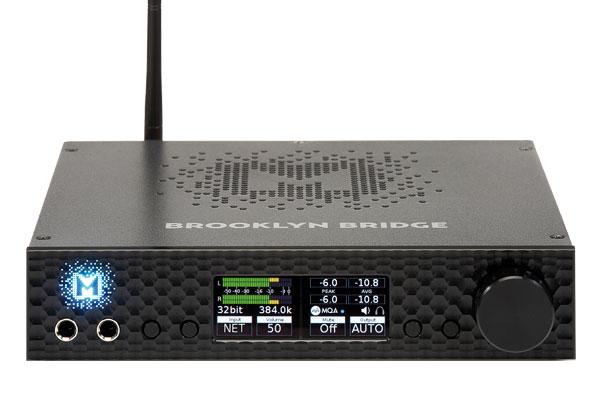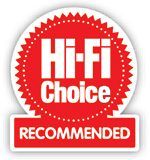 With its roots planted firmly in the recording studio, Michal Jurewicz's Mytek has been producing high-end kit more commonly associated with the recording and mastering of music than its playback since 1992. Consequently, when the company started to produce prototypes of components for use in the home, they invariably started off life in the hands of mastering and recording engineers in New York, being put through their paces before the finalised versions were made available to the public. Jurewicz started off as a technical engineer in New York's The Hit Factory recording studios in the late eighties and so inspiration for the names of his DACs tends to come from the Big Apple.
Mytek's original Brooklyn DAC/preamplifier first impressed us back in 2016 (HFC 416), before the Brooklyn DAC+ follow-up in 2019 (HFC 449). The aptly named Brooklyn Bridge takes the Brooklyn DAC+ and swaps out the AES/EBU digital input in favour of USB-A port for an external hard drive and Ethernet input along with a wi-fi antenna. While the same Sabre ES9028PRO 32-bit DAC is still employed (enabling sample rates up to 384kHz and DSD256), a new network card transforms the DAC into a network-capable music playing solution. Supported services include Tidal, Qobuz, Spotify and Deezer, it can stream directly from a UPnP server/NAS drive, Dropbox, Microsoft OneDrive or USB device and it's compatible with FLAC, Apple Lossless, AAC, AIFF, MP3, WAV, WMA and Ogg Vorbis.
Digital connectivity includes an optical and two S/PDIF inputs (supporting up to 24-bit/192kHz and DSD64), the aforementioned USB-A and a USB-B for hook up to a computer. Analogue options incorporate unbalanced RCA inputs and both balanced and unbalanced outputs. The presence of a grounding post highlights that the moving-magnet and moving-coil phono stage of the DAC+ has been retained.
Around the front is a pair of 6.35mm sockets for feeding balanced headphones. The rest of the fascia is kept relatively clear with a rotary control that's used to configure the Bridge's menu options, four smaller buttons and the clear but ultimately rather small OLED display. Features are comprehensive, incorporating everything from the ability to set the brightness and colour scheme of the OLED screen (with 16 different options on offer), to a choice of digital filters and adjustment for balance, trim/gain. Decoding for MQA files is also hand for those that require it.
As with the previous Brooklyn DACs, the Bridge boasts an industrial design that's fairly typical of what you'd expect from a manufacturer hailing from the 'pro-audio' world. Over all the feeling is very much one of functionality over beauty, the distinctive 'dimpled' fascia remains, and is available in a choice of black or silver finishes.
Sound quality
The Brooklyn Bridge is incorporated into a setup including a Windows 10 PC using the latest foobar audio player, iPad running Spotify and the mConnect control app and Michell Gyro SE turntable with SME 309 tonearm. On the output side, it feeds a Naim NAP 250 DR power amp into PMC's twenty5.24 loudspeaker.
From the very start it impresses with its superb clarity, fine detail retrieval, and an inky-black background from which the music emerges – regardless of whether streamed wirelessly from Spotify or Tidal, fed hi-res files via the superior wired LAN or music files pushed over from the PC via USB.
Perhaps unsurprisingly, the S/PDIF, USB and LAN inputs sound a little more authoritative than music delivered via the wi-fi connection, the latter losing a little top-end sparkle. But these differences are subtle, and overall the Brooklyn Bridge sounds neutral yet always emotionally engaging. There's a subtlety about it that never fails to draw me into whatever music is being played.
American ambient pop band Cigarettes After Sex's K via Tidal, from the self-titled album, is swiftly accessed and played using the companion mConnect app. The Brooklyn Bridge delivers the deliciously husky and androgynous vocal performance of band founder Greg Gonzales in a wonderfully captivating manner, the music underpinned by a solid, weighty bass line boasting a well-defined 'roundness' to the notes that reveals the instrument's true heft. Impressively, when it comes to the lower frequencies, the Bridge never puts in anything less than a superb performance with bass lines sounding taut and superbly detailed. Perhaps when listening to upright acoustic basses there is the occasional sense that a little more resonance wouldn't go amiss, yet these instruments always sound lifelike, and never is there any suggestion of artificiality in the way they are presented.
In terms of its ability to craft a believable musical soundstage, it fills the room with a sound that is not just precise but virtually holographic. And it does so seemingly effortlessly. With the 24-bit/44.1kHz FLAC Rise And Fall from Runrig's The Story album pushed via PC over USB, the different instruments are not only easy to locate in the soundstage, but it almost seems possible to reach out and touch singer Bruce Guthro as he delivers his heartfelt lament.
With the emphasis on more hi-res material delivered via USB and LAN, I pull up 24-bit/96kHz FLAC tracks from Enya's album Dark Sky Island (Deluxe) and the Bridge fails to be fazed. It serves up the lush sounds in a manner that's rich and unrestrained without being gloopy nor gushing. It's the perfect chill-out experience. Next up is the 24-bit/96kHz FLAC of the Danish String Quartet's self-produced Last Leaf. Here the sounds of the harmonium, piano, glockenspiel and cello on these traditional pieces came across with real fire and finesse.
While it's unlikely that the main reason people will be buying the Bridge is for it's prowess with vinyl, it seems rude not to at least put the phono stage to the test. Consequently, the Michell Gyro SE turntable is cued up with both Ortofon Rondo Red MC and 2M Black MM cartridges ready to mount in turn and a pristine copy of Chris Rea's One Fine Day is given a spin. Despite expecting the unit to struggle with a low-output MC, the sound emanating from the speaker is sumptuous. Even better, switching to MM is a revelation, the album being delivered with all of its top-end sweetness intact. What's more, bass lines are again punchy and taut.
Finally, it's the turn of the headphone section. Putting it through its paces with a selection of different models, including the HiFiMan Sundara and Focal's ultra-revealing Spirit Pro, proves no less impressive than what's come before with the Bridge comfortably driving both the Spirit Pro and Sundara without any obvious issue. Differences between the in-phase and anti-phase sockets are subtle and more down to preference than outright superiority, but the overall sound is rich, detailed and difficult to fault.
Conclusion
Where the Brooklyn DAC+ impressed with its clean, detailed sound, the Bridge ups the ante by adding network streaming capabilities. Think of it as the cherry upon an already supremely impressive cake. HFC
DETAILS
Product: Mytek Brooklyn Bridge
Type: Network DAC/streamer
FEATURES
● Inputs: 2x S/PDIF; 1x optical; 1x USB-B; 1x USB-A; 1x stereo RCAs (switchable line-level or MM/MC phono)
● Outputs: 1x stereo RCAs; 1x stereo balanced XLRs; 2x 6.35mm headphone jacks
Read the full review in
Issue 461

SPONSORED VIDEO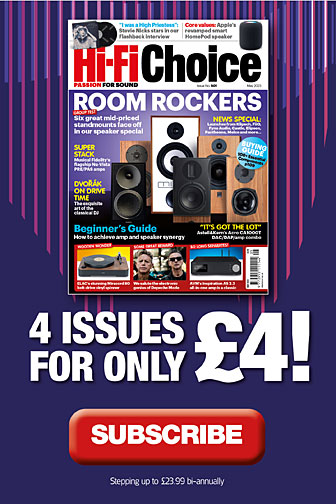 Inside this month's issue:

PMC prodigy1 standmount, Goldring E4 cartridge, Cyrus TTP Turntable, Naim Nait 50 integrated amplifier, Sennheiser Ambeo Soundbar Mini, mid-price DAC Group test and much, much more