Rotel RC-1580/RB-1582 - £2,095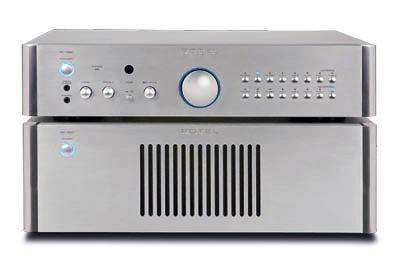 Rotel RC-1580/RB-1582
Lots of power, lots of features – but also plenty of good quality sound to get worked up about
f this test were principally about specifications, the other manufacturers might as well not have bothered submitting kit at all. The RB-1582 puts out nearly twice as much power as most of the other amps in the group, while the RC-1580 offers more inputs, more sophisticated switching, tone controls, MM and MC phono as standard, headphone output... no digital input though!
We're not unappreciative of all this functionality. The thing is, though, that one doesn't necessarily need it. 200-watt capability isn't worth much if you aren't even stretching a 50-watt amp. Indeed, it could in principle be counterproductive: a hugely powerful amp must include a transformer, which requires a robust chassis to support it, all of which could end up robbing budget from other areas that might have benefitted.
Then again, an output stage incorporating four pairs of output transistors, as this one does, is likely to contribute to a low-output impedance, something of benefit in controlling loudspeakers accurately at any level. The versatile phono stage may come in handy if you upgrade from MM to MC cartridge one day. And so on. As usual, there's no slick answer. These amps are well built, if not quite as smart internally as some, with more loose wiring than most and a few components showing obvious signs of hasty manual insertion. Component quality is good, though (especially in the phono stage) and physical build is smart and sturdy with thick metal front panels.
Sound quality
Last time we reviewed this pair of amps (HFC 323), they were extremely well liked. This time the praise was a little more qualified, probably due as much as anything to the context provided by a generally strong group. All the same, lots of good things were said about most areas of performance. Above all, the foot-tapping qualities of Rotel's sound were greatly admired, the sound here matching all comers in this group. In any style of music, from early classical to rock, there's a lively rhythmic drive at work, full of conviction and energy.
By contrast, detail and precision are not quite so assured. In music for small forces it's easy enough to follow each part, but the really thick textures can leave these amps a little unsure and the subtler insights elude them. Imaging is decent, rather than stunning and image depth is a little variable depending on the loudness of music – the back of the image seems to move forwards sometimes as things get louder and more complex.
Indeed there is a general slightly forward feeling to the presentation, with performers a little 'in your face'. At times that can be exciting and we found it just the thing with a few high-energy rock tracks. In gentler music, though, it's not so well suited. Tonal balance seems good over most of the range, with just a shade of tailing-off in the lowest bass allied to the brightness already noted.
The considerable reserves of power do add attraction if you like to turn things up to 11 occasionally and we'd be remiss if we didn't mention the unusually fine performance of the phono stage, for once capable of doing justice to a decent moving- coil cartridge as well as the more common moving-magnet.
.LIKE: Excellent rhythmic energy; very good phono stage
DISLIKE: Detail is not outstanding and imaging lacks depth
WE SAY: Sound doesn't quite have the all- round appeal we'd like

DETAILS
Origin: Japan/China
Weight: 10kg/18kg
Dimensions: (WxHxD) 431x99x337mm 431x140x406mm
Features:
• Preamp: Inputs: Phono (MM/MC)
• Seven line-level (unbalanced)
• Music player (front-mounted mini-jack)
• Outputs: two record outputs
• Twin preamp outputs
• Headphone output
• Power amp: single unbalanced input
• Twin-speaker terminals (not switched)
• Nominal output: 200 watts
Distributor: Rotel Europe
Telephone: 01903 221500
Website: rotel.com

SPONSORED VIDEO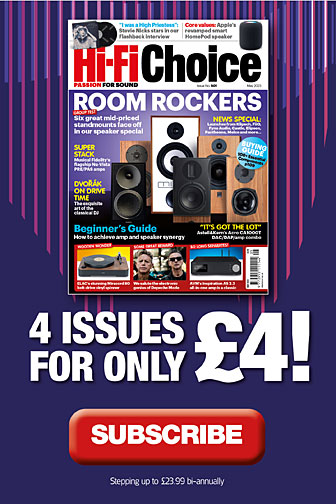 Inside this month's issue:

PMC prodigy1 standmount, Goldring E4 cartridge, Cyrus TTP Turntable, Naim Nait 50 integrated amplifier, Sennheiser Ambeo Soundbar Mini, mid-price DAC Group test and much, much more