Rotel P5/S5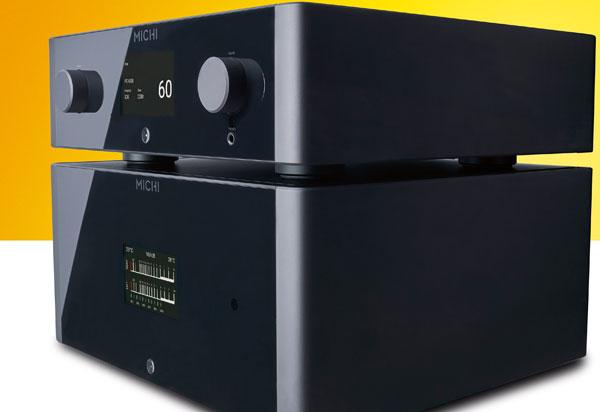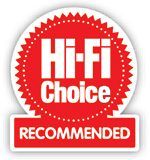 A family-run concern, Rotel first emerged back in 1965. Jump forward a few years to 1981 and it formed an alliance with British loudspeaker manufacturer Bowers & Wilkins that continues to this day. Its 800 series really put the company on the map the following year and then in 1983 Rotel introduced its first CD player. But it wasn't until the early nineties (1993 to be precise) that things started to get really interesting as the manufacturer that had up until this point been best known for its high-quality, yet affordable components made a move into the big-time with the flagship Michi range. With its distinctive red-lacquered wooden sidecheecks, this was one of those all-or-nothing products that showed that Rotel was so much more than just a producer of generously priced equipment. Over the following years, the Michi family grew to include an active preamp, tuner and CD player to name but a few. Adored by those that were lucky enough to be able to afford them, the RHCD disc transport, matching RHA-10 slimline preamp and more substantial RHB-10 power amplifier were a high water mark for Rotel. And then, just as quickly as it appeared, Michi was gone again...
All of which brings us back to where we came in. Some three years in development in a newly established facility where hand-made production is very much the order of the day, Michi has re-emerged phoenix-like from the ashes. Any signs of Rotel branding or any other connection with the Japanese manufacturer may have fallen by the wayside, but there's no mistaking these huge black hunks of electronics. The £3,300 P5 preamp, £5,400 S5 stereo power amp and £5,400 M8 monoblock are the rather glorious-looking result.
Forgetting about the M8 monoblock, today we're giving our attention to the P5 and S5, which are about as far removed from the slender preamps of the past as it's possible to get. The P5 is a fully featured preamp – with an impressive offering of analogue and digital connections – while its custom install features allow it to become part of a complete remote system.
When it comes to analogue sources, it has two sets of XLR balanced inputs, four line-ins (courtesy of RCAs) and a switchable moving-magnet/moving-coil phono stage. Outputs incorporate a line out, 6.35mm headphone socket on the front and a brace of subwoofer outs. If anything, the digital roster is even more impressive, including three optical and three coaxial inputs (plus a single output for each), a USB-B port for hook up to a computer and a USB-A socket to power external devices. A network port is on hand for control over IP and firmware updates – but not network audio streaming – while there's a socket for a remote infrared sensor, 12V triggering and serial RS232. Bluetooth is additionally available, supporting both AAC and aptX codecs.
In comparison, the S5 is a far simpler proposition. Inputs come via balanced XLRs and RCA sockets (selected by a switch) and there are two sets of solid rhodium-plated speaker terminals per channel.
Under the hood, the P5 boasts a pair of AKM DACs, handling PCM files up to 32-bit/384kHz, while DSD, DoP and MQA are all supported by the USB-B port. The extensive menu provides tone control, configuration or bypass as well as enabling the user to label the inputs, fix their levels or turn them off completely. The analogue preamp section runs in Class A and is powered by 17 regulated supplies that are hung from a pair of toroidal transformers. These are custom wound inhouse and are positioned at the front of the chassis, away from any audio circuitry.
Similarly, the S5 power amp uses inhouse transformers – a pair of 2.2kVA units, feeding a bank of British-made capacitors totalling 188,000µF. The dual-mono Class AB design is of a symmetrical layout, with the two channels positioned in separate fan-cooled housings and packing a total of 32 high-current output devices.
Sound quality
Though a fairly demanding load, Bowers and Wilkins' 800 D3 feels a suitably fitting choice of speaker to partner with the Michi combo and sure enough wastes little time in revealing the duos' ability to exert plenty of control while delivering an open, captivating sound. Additional components called into action include a dCS Vivaldi One network music player and Melco N1ZS20/2 digital music library hooked up to the P5's USB-B port.
While initial impressions create a soundstage that isn't quite the last word in detail, the way that it is mercifully free from the sort of sting and forwardness that is so often evident in ultra-high-end systems impresses. Those that find their nose turning up at the mere mention of words like 'brash' and 'abrasive' will certainly find their comfy place here. That's not to suggest, of course, that the Michi pairing is in any way soft or over lush. On the contrary, it delivers a full-bloodied, holistic sound that avoids hi-fi trickery and instead lets the music take centre stage.
Emerson, Lake and Palmer's Karn Evil No.9 displays a big, bold sound with both striking bass extension and decent speed across the frequency range. A 24-bit/96kHz remastered version, it sounds a lot better than the original, which can focus too much on the top and bottom, but here there's a very good balance across the entire frequency range on show. While there's not quite the analytical revelation of every thread of the music being held up for examination like you might find on similarly high-end propositions, the symmetry of attack and substance is highly impressive. Given the scale of the ELP sound, the system does a superb job of drawing the listener into the music and then keeping it powering along as Carl Palmer's distinctive percussion remains taut and full of impact.
Michi's naturally generous balance is pushed to the fore even more with less processed recordings. Kyle Eastwood's 24-bit/44.1kHz Blowin' The Blues Away, for example, sounds bright breezy and bracing and yet is underpinned with weight and an impressive sense of substance. As the track unfolds, it becomes easier to discern every element of the performance from Eastwood's propulsive bassline to the piano stabs and dynamic drumming.
Switching to a 24-bit/192kHz recording of Mozart's La Nozze Di Figaro, there's a rich, ripe sound that has the necessary agility and detail to convey the exuberance of both the score and the performance. There's a more than healthy display of dynamic extension on show here, making clear both the light and shade of the orchestra and the composing itself.
While it could be argued that more intimate tracks like Lake Street Dive's Better Than can sound a little more distant than more forward rivals, this pairing is all about conveying the music and sweeping the listener along – something that becomes all too clear with everything from the Tallis Scholars mesmeric take on Allegri's Miserere to the slow build of Mike Oldfield's Return To Ommadawn.
Conclusion
OK, so the Michi combo might not be the last word in attack and slam, and some might bemoan its slight lack of detail, but to concentrate on such details is to ignore its weight, scale and breath-takingly natural approach to music making. With a wide-ranging ability across a broad selection of genres, the emotion and spirit that's on display here more than makes up for any shortcomings. HFC
DETAILS
Product: Rotel P5/S5
Type: Preamplifier/Power amplifier
FEATURES (P5)
● Inputs: 2x balanced XLRs; MM/MC phono stage; 4x RCA; 3x coaxial; 3x optical; USB-A; USB-B
● Outputs: RCA line out; 2x pre outs; 2x balanced XLR; 1x optical; 1x coaxial; 2x subwoofer
FEATURES (S5)
● Inputs: balanced XLR; unbalanced RCA; Ethernet network port; RS232
Read the full review in
Issue 467

SPONSORED VIDEO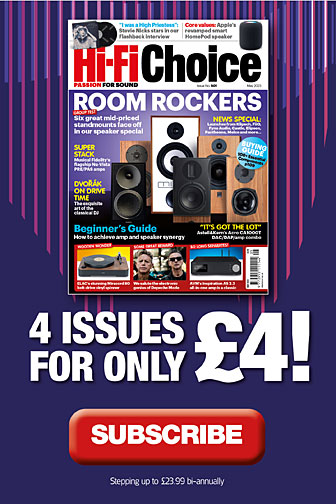 Inside this month's issue:

Wison Audio's exquisite Sasha V floorstanding loudspeaker, Origin Live Sovereign S/Agile turntable/tonearm, Final Audio ZE8000 true-wireless earbuds, Astell&Kern AK PA10 portable headphone amp, Aretai Contra 100S standmount speaker and an integrated amplifier Group Test