Parasound P3/A23 - £800/£900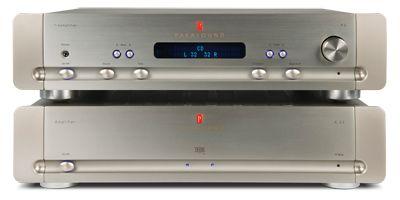 Parasound P3/A23 - £800/£900
This pre/power duo boasts a sound performance that adds extra dimension to vocals
Parasound is a name which will be familiar to those interested in American audio, but historically it's not had much visibility in the UK. These two products are part of the company's 'Halo' range, value audiophile products designed in America but built in Taiwan. Very nicely built, too -– the cases are well finished and exceptionally solid, while the look and feel are generally first-rate.
The P3 preamp is well equipped with inputs, including a balanced line input and also a phono stage. A little confusingly, the phono alternates with one line input and selection between the two is by rear-mounted toggle switch: another toggle selects between balanced and unbalanced for 'Direct 1'. Two 'direct' inputs are selected by relays and have nothing to do with the (electronic) tone controls, while others are switched electronically. The actual amplifying is done by op-amps, an impressive number of which adorn the main circuit board.
The A23 power amp uses mostly discrete transistors, including three pairs of output devices per channel, with a large toroidal transformer giving near-dual-mono design. A choice of balanced and unbalanced inputs is given and the amp can be configured in bridged mode for massive (mono) output.
Sound quality
Slightly divided opinion greeted these amps, but the overall impression is of a very musical performance, involving and communicative, with perhaps a slightly underwhelming rhythmic drive. As such, not for the first time, it works better with some music than others. The surprise is in exactly which music seems to work – funnily enough, it went down very well with Led Zeppelin, probably because the only way to undermine the rhythmic content of Led Zep is by completely removing all bass below 200Hz. On the other hand, our more gently rhythmic opera track seemed a little directionless, its less overt beat needing a little more cossetting to work effectively.
Detail is good, clear and unforced, and never verging into the 'dissected' sound that many associate with American high-end. Tonality is generally natural, although some concern was mentioned that piano sounded a little artificial through these amps. Voice is good, though, and harmonic-rich sounds such as violin and trumpet are nicely presented.
Perhaps the most impressive aspect of these amps' performance is imaging, which proved equal to any in the group, perhaps indeed superior. As one listener commented, the sound really seems to come out of the box, out of the speakers and out of the room – there were clearly performers several yards behind the back wall of the listening room and their position was stable in both dimensions across all the dynamic ebb and flow of the music. Perhaps more than any other aspect, this makes the performance of these amps little short of captivating.
LIKE: Excellent imaging and good detail in general
DISLIKE: Not always the most rhythmically lively: slightly synthetic piano
WE SAY: A well-featured combination with a good spread of qualities and plenty of power. Phono stage adds to the attraction

DETAILS
DISTRIBUTOR: Invision
TELEPHONE: 01359 270280
WEBSITE: parasound.com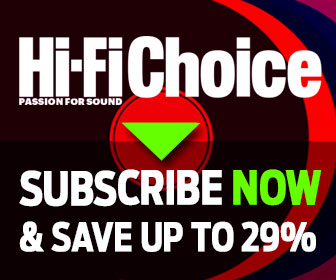 Inside this month's issue:

Thorens TD 1601 turntable, Spendor Classic 4/5 loudspeaker, Falcon Acoustics LS3/5a Gold Badge standmount, wireless smart speaker Group Test and much more...
Standout tracks from our
Music Reviews
section, plus our current favourites to play in the
HFC
office.